Girls Golf LPGA/USGA is a program for girl's ages 6-13!! Girls Golf members are provided not only golf instruction, but also leadership skills to inspire healthy living. By using the FIVE E's of Girls Golf to Empower, Enrich, Engage, Exercise, and Energize girls through golf.
This NEW Girls Golf LPGA/USGA of North Oakland County will be year long with two different entry points. Spring/Summer will start in May and go through August with golf instruction as the focus. But field trips are bound to happen. The Fall/Winter session is another time to be a part of Girls Golf and we will meet on Sundays. The girls may do a bounce house, a day at Top Golf, or a dance class at Athleta. Each season we are going to have fun, meet new friends, and learn to golf along the way! To sign up go to https://www.girlsgolf.org/find and type in the zip code 48363 you will see our site and you can register your name online to receive your FREE gift!!
Girls Golf LPGA/USGA of North Oakland County
$199 Summer/ $199 Fall-Winter
One time yearly registration fee $50
May through August Golf Clinics meet 2x a month on Monday evenings. Golf instruction is the main focus.
September through April the girls will meet on Sunday late afternoons once a month for a fun activity.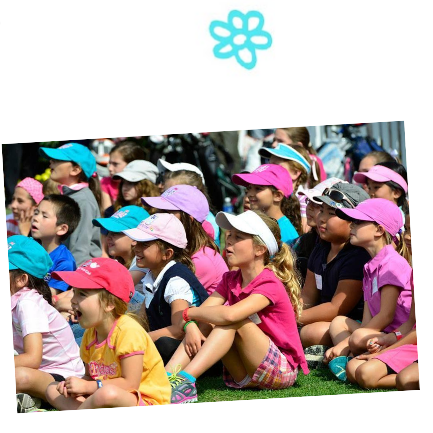 Introducing the eLeader Program
(A Volunteer Program for Girls Golf Members, ages 13 -17)
The eLeader program is a new national volunteer and mentorship opportunity for Girls Golf members, ages 13 – 17, who are looking for ways to give back to help their local program. In addition to making a difference in their community, they'll build professional and leadership skills that will help them prepare for life beyond high school.
Enrolling as an eLeader is the perfect way to earn volunteer service hours and gain experience in teaching, marketing, event/tournament management, communication, technology, and more! Not to mention, their service as a Girls Golf eLeader makes a great addition to their resume and college application!
Program Benefits:
Leadership and mentoring opportunities for active members
Members can earn high school credits for participating and will receive a college recommendation letter from the site director for completing their hours.
Volunteers hours can be completed in or outside of program hours
Opportunities for your daughter to attend National Girls Golf events at no cost to you!